AHDI Activities
'Healthy Living & Cancer Prevention' has become the focus of AHDI over the years with bias for Breast & Cervical Cancers. This has expectedly made Female Health a top priority for AHDI.
Other activities include those listed below:
Free Health Checks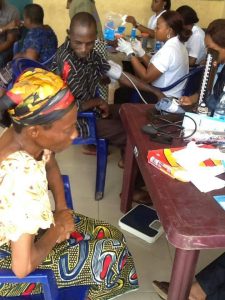 These are carried out in our partner clinics and provide basic health checks for participants; these health checks are age specific and are designed to create a health consciousness in the participants.
Attendants also receive free medication, health talks and referrals where necessary.
Health Fairs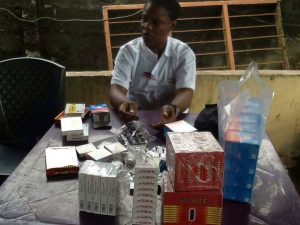 These are carried out quarterly in the premises of partner healthcare providers. Various healthcare providers participate and showcase their various specialties.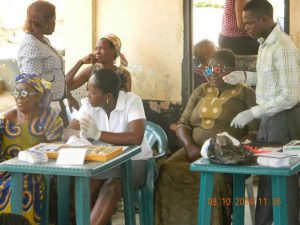 Participants have access to free medical consultation, free medical advice, referrals, health talks and referrals. These are also designed to create a health consciousness amongst participants.
Awareness Activities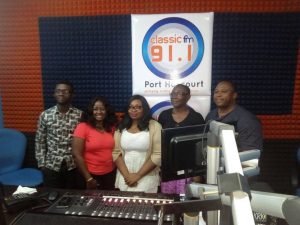 These include health talks and symposia targeted at corporate bodies, communities and individuals.
This is being expanded to include media awareness campaigns to increase the outreach.
This is also designed to increase health consciousness in the populace.
Free Health Exercises
These are sponsored activities targeted at communities as part of Corporate Social Responsibility of Corporate bodies as well as philanthropic activities of well-meaning individuals and corporations.
These activities bring Quality Healthcare to the doorsteps of the populace and free consultation, treatment, advice and referrals are provided to the participating individuals and communities.
The duration and extent of healthcare coverage is usually determined by the sponsor.
Out Patient Camps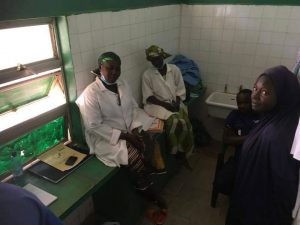 These are carried out in partnership with our foreign healthcare provider partners.
In the Out Patient Camp, foreign consultants in different areas of specialty are brought into the country to consult with patients in their areas of specialty and treatment is provided.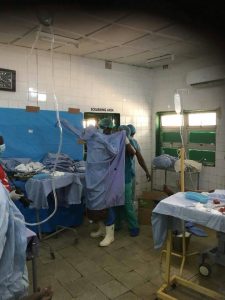 The cases requiring further care are usually referred to partner centers abroad and treatment facilitated.
These activities are targeted at providing Quality Healthcare at the Tertiary and Quaternary levels.
Telemedicine is also used for consultation and follow up of these cases through our partner hospitals.
Healthcare Cooperatives

These are put in place by our Health Consultancy partners and are designed to create a cooperative for the purposes of adequate Healthcare Financing especially in the rural areas.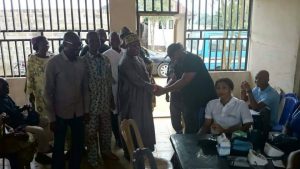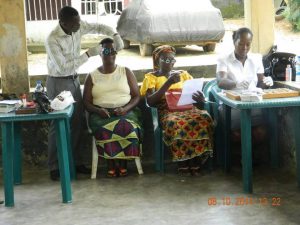 To ensure sustainability these are managed by the Community members with representatives from the various interest groups forming the Management Board.
Health without Fears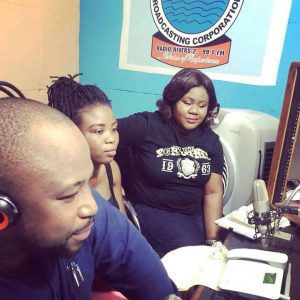 This is a paid health show on Radio Rivers 99.1 FM Stereo which airs every Wednesday from 9.30am to 10.30am.
Health Specialists in the different fields of healthcare are guests on this show where various topics and health issues are discussed.
The show is anchored by a medical practitioner and the aim is to provide the public with adequate information, create health seeking behavior amongst listeners, address fears and myths of the listeners.
This serves as a tool for Creating a Health Conscious Generation through health education.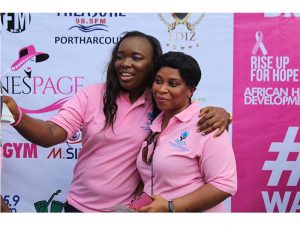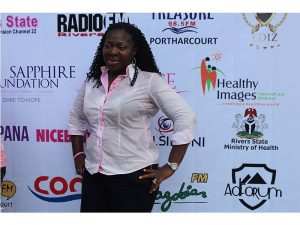 Listeners can also follow us on facebook (www.facebook.com/africanhealthdi) and twitter (@africanhdi) to receive regular health tips and address issues raised.
Health Club
A health club has been established where registered members meet every Saturday at the stadium to participate in aerobics, a road walk and other forms of exercise.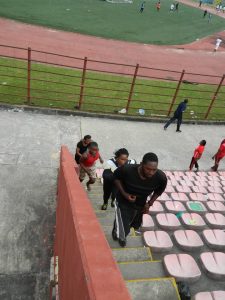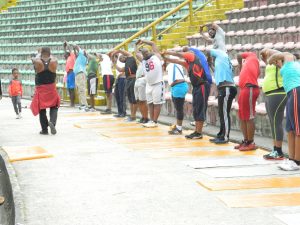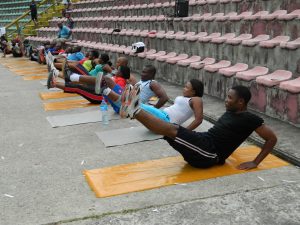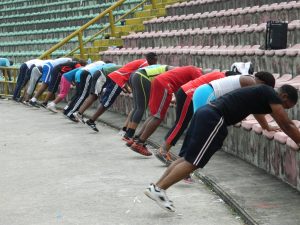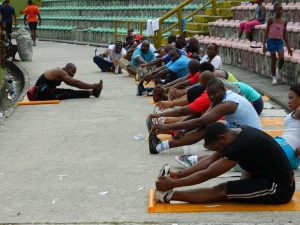 In addition to this, registered members are divided into groups based on their health needs/challenges. These groups serve as support groups and health education is given by relevant speakers regularly.
Activities are designed to encourage the adoption of healthy habits amongst participants.
Breast & Cervical Cancer Awareness Activities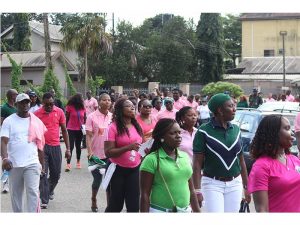 This group of activities includes a Breast Cancer Awareness Walk, awareness seminars and distribution of educative material to participants and members of the public. The first Breast Cancer Awareness Walk held on the 1st of October 2015 and holds annually on same date.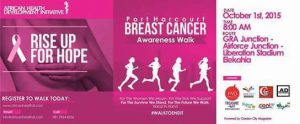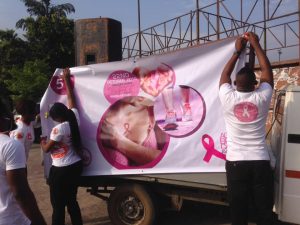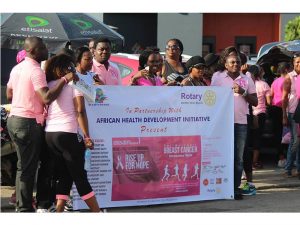 Project-1-Ten  and Project-1-Ten (Plus)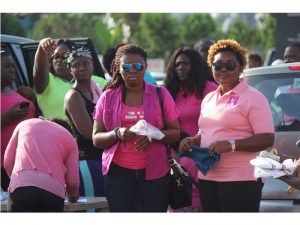 Project-1-Ten was launched on the 1st of October 2015 during the first Breast Cancer Awareness Walk and is aimed at getting the everyday woman to talk to everyday women about 'Breast and Cervical Cancer Prevention & Early Detection'.
There are incentives for participants including FREE Pap smears and Mammograms.
The target is to reach 1 million women before the Breast Cancer Awareness Walk on the 1st of October 2020.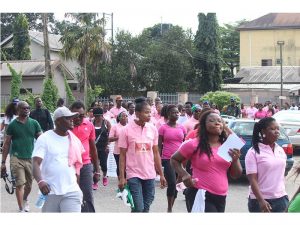 This metamorphosed into Project-1-Ten (Plus) after the 2nd Breast Cancer Walk in 2016 and was expanded to include treatment support for Breast Cancer patient and this is in partnership with the Elpis Sapphire Foundation (a Breast Cancer Support Group made up of Breast Cancer patients and survivors)  
Subsidized Basic Annual Health Checks  – These take place in the first 10 days of every month.
Surgical Hernia Camps – FREE surgeries are carried out over a 10 day period every quarter.
These represent activities carried out thus far and many more activities are in the pipeline which are dependent on the healthcare needs and levels of sponsorship.
Activities Carried Out Recently
HIV/AIDS Awareness Campaign in PHALGA – July to December 2009

Free Health Checks – every April since 2011

Free Medical Services and Supplies to the Home for the Elderly – 2011 till date

Healthcare Cooperatives have been established amongst several corporate communities and actual community models are in the pipeline.

Out-patient Camps in April and July 2014 and July 2015 with numerous patients benefiting from consulting with cardiologists, endocrinologists and oncologists. 

Many are now receiving Quality Care as a result of this.

Free Medical Outreach in Isiokpo in August 2014

Over 1000 people of all ages were seen in the 9 communities of Isiokpo, various medications were given and medical advice, health talks, etc were carried out over a 4 day period.

Eye Camp in Isiokpo in October 2014

Over 500 people were seen over a 2 day period in the Ancient Kingdom of Isiokpo and over half of these received glasses while most of the others either received treatment or were referred for further care.

Breast Cancer Awareness Walk – 1st October

This is done to kick off the Breast Cancer Awareness Activities during the Breast Cancer Awareness Month. In the maiden edition (2015) there were over 400 participants who took part in an 8.4km walk through the suburbs of Port Harcourt Metropolis, members of the public received educative flyers and there was a talk at the end of the walk with a demonstration on how to do the Breast Self Examination.

The second edition held in 2016 and ended with a mini-health fair with over 500 participants in attendance.

The third edition was equally a success and the event has come to stay.

Project-1-Ten Launch

This was done on the 1

st

of October 2015 during the Breast Cancer Awareness Walk and includes regular Breast and Cervical Cancer Awareness Seminars and the provision of FREE Mammograms and Pap smears to qualifying participants.

It is on-going and during the Breast Cancer Awareness Walk of 2016, Project-1-Ten Plus was launched to include a payment mechanism for indigent patients with Breast Cancer.

Project-1-Ten Plus is in partnership with the

Elpis Sapphire Foundation

, a Breast Cancer Support Group made up of Breast Cancer Survivors and Patients.
---
AHDI visit to RSTV
---
Breast Cancer Awareness walk 2017